Lou's birthday party – made her a rainbow cake, there were no real dramas, the food was pretty, made rainbow fruit
Feeling like I'm putting my life back together
finding a good balance
using daily goals
keeping track of the food I eat. I'm not even making changes, but just knowing I'm tracking it helps me to feel that it's not out of control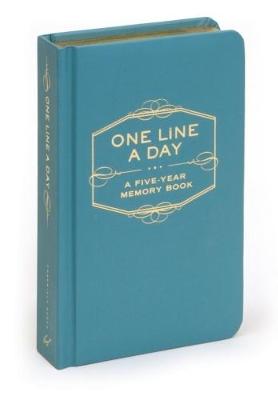 Started to write 3 good things that happened each day in my one line a day diary, that actually has more than one line, luckily
reading Mimi by Lucy Ellmann
being insipred by Martin Parr
raiding magnum photos to see who jumps out at me at the moment
The dog's been really cuddly – he knows when I've been feeling down
feeling wanted and valued
we might have found a van! And I'm in love with it already, am hoping to god we get it
eating really good sweet pineapple at Lou's party. It reminded me it's not always the stuff that makes my tongue go numb
remembering the time with Tara and Lauren in yonkers when we went to a party, and the house was so big they had a secret staircase. The pineapple made my tongue feel like a sponge
being really upset by the comments Natalie gave me, knowing everything I've done for her, the support I've given her, and the times I've covered for her when work wanted to know where she was. By the end of the day, once home with Tony, I realised that I'm not going to swipe back, I'm not going to do anything to spite her, I'm not going to get my own back. I'm going to focus on my own life, and being happy. I can't waste it worrying about someone making crap up about me at work because of their own insecurities. I need to get on and enjoy my life. Not let her drag me down to her level. I'll never be as low as that, I'll never use someone else to make myself look better the way she has I'll just let karma and the universe catch up with her, because sooner or later it really will, and I'll know it's not on my hands
realising that work isn't what life's about. It's a bonus if you enjoy it. But life's about the people you love, the experiences you have, and the memories you make. Life is so fleeting, it'll be gone before I know it. As said in Mimi, life should be about pleasure. About rainbow skies, warm summer nights, reflections of the moon in puddles, seeing stars. Travelling, the smell of new places, having someone you love at your side. Robins, cats sunbathing dogs smiling, kids laughing – that infectious unrestrained sound is better than music. And music. Bach, Beethoven, Mozart, UB40, Rudimental, Sara Bareilles, Alexandra O'Neal, the Manor. Holding your palm spread out against someone else's, the feeling and wonder of physical contact, someone touching your arm affectionately, Tony rubbing him thumb over mine. Remembering teenage innocence and purity, looking back and seeing I've matured into a woman. Being at Lou's birthday party and being surrounded by childhood friends, including Emma, who introduced me to Tony, and wondering where the time went, and how everything and nothing changes all at once.
Really feel like I'm back in the real world, feel sane but as if I'm still seeing things as if they're new, clearly, from a different perspective. Finding my place at the moment
Puppy cuddles have been awesome this week
Tony's sent me loads of funny pictures this week
Lee came over for a bit on Sunday
Mum liked her mother's day presents
Reading loads of great books, have just finished Neverwhere which was great, I love Neil Gaiman so much
Making to do lists
Revising old to do lists and catching up with old ones
Made an awesome veggie curry
Tony didn't get my cold after all, he was just a bit run down
I feel like I'm coming out of a daze and am paying more attention to the world around me
the kids made me some beautiful drawings that are now proudly on my fridge
I have my voice back – yey
getting lots of good feedback for things at work
lots of ideas for new projects at work
Better Call Saul's back on – watched three episodes of season two last night. I love the way it's filmed
Had the best weekend in a long time even though I was poorly this week; Dan and Carlie's for dinner on Friday, went for late lunch with Mirella on Saturday, and played with the kids on Sunday while dad, Tony and Dan worked on cars outside.
Bought Mac in extreme dimension lash. It really is amazing stuff, curls and thickens my lashes without a single clump. I love mascaras and this really is my favourite, doesn't smudge, irritate the eyes, and comes off easily with make up remover. Only downside is that it's not waterproof, but I can't have it all.
Finding the silver linings in a bad situation at work
Productive meetings
Good talks
Lots of attention and affection this week
Bonding with friends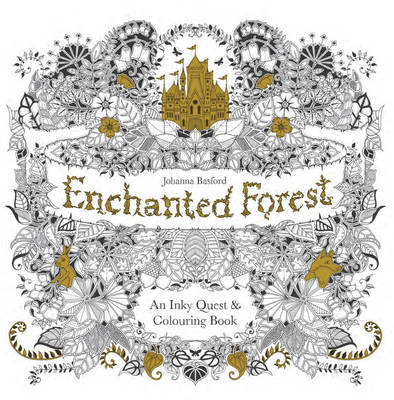 Bought the Enchanted Forest – was skeptical at first, but have to admit after only a day I'm in love with  it. It's just beautiful, and almost hypnotising to look at. It makes me feel calm just flicking through the pages.
Along with that, I bought Crayola supertips, because they were in the shop and looked pretty. So far, although they're doing the job I'm a little underwhelmed as the colours aren't the same as the colours on the lid, they're like faded, weaker versions. No big deal because they still do the job and the colours are pretty in their own right, but I just wanted something a little more vivid.

I also own Stabilo fineliners, Staedter fineliners, Staedter watercolour pencils, and  Derwent inktense watercolour pencils, so will try them all out and see which set I prefer. I haven't tried out bleeding through pages yet, but so far the paper feels really thick and good quality, so hoping it'll hold up.
I decided I need to take account of my time and actions more so figured I need to get back into bullet journaling, and this time, do it properly. So I've just started over, written down some ideas, used some ideas from Boho Berry, and am on my way. Need to keep it up, as I find time just slips away and I've no idea what happened or why I wasted it without it. So far I just spent the weekend with the kids and cleaning so not very adventurous, but at least I got things done.
While deciding to bullet journal again, I remembered I had a mantra for this year. Make the effort. I got the idea from Grethin Rubin's post about one worded themes, but figured this fit me better this year. Last year's words were decorate now, because I wanted to fix the flat up, make my life more interesting and add colour and adornments to my life. Plus I'm a huge procrastinator. Have put off decorating for years, put off doing things, everything is 'later', which never arrives. Those words in the back of my mind helped me to read more, make the effort to message people more, go out more, decorate and do things myself rather than waiting for the perfect time.
Now, I've got used to doing things, so I need to up my game and make the effort to connect with people, do the things I need to in order to reach my goals, learn new skills, and be more self disciplined. Need to make the effort to see the kids, make new meals, have friends over, make connections, do better at work, dress in something other than jeans and trainers. Make the effort in all areas of my life.